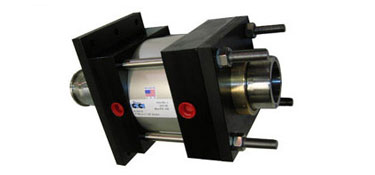 With our wide ranging manufacturing capabilities, we are able to offer special machining upon request.
Special customer requests include rods with through holes that will allow both fluids and solids to pass through the center of the pneumatic cylinders.
If you are in need of special machining for your pneumatic cylinder application, you can fax them to (815) 639-1001.