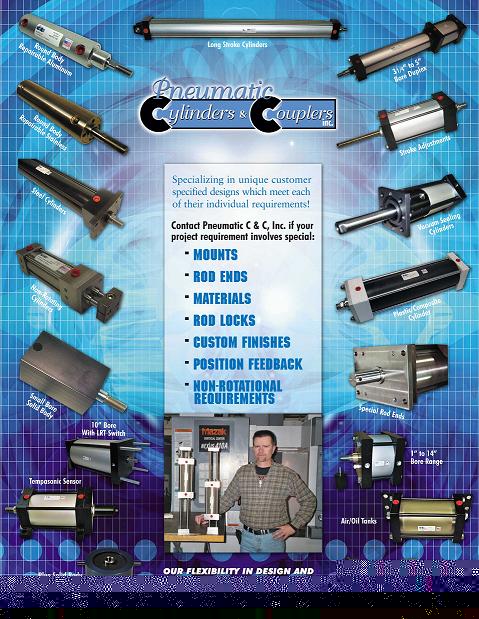 Cylinders For Almost Any Application
Pneumatic Cylinders & Couplers specializes in aluminum and stainless steel cylinders. We provide the solutions you need to increase your efficiency and profitability. Our products combine proven design features with the finest available materials and superior workmanship.
Our mission is to supply products with the features you require when you need them.
Pneumatic Cylinders & Couplers' products are designed and manufactured for many applications and industry sectors:
Packaging
Machine Tool
Printing
Pulp & Paper
Food Processing
Animation & Robotics
Material Handling
Automotive Manufacturing
Learn more: