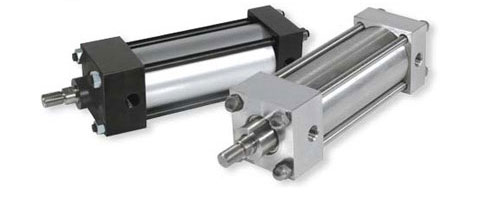 Pneumatic Cylinder Actuators
We manufacture our pneumatic cylinder actuators of the highest quality stainless steel and aluminum. Our steel body pneumatic actuators are durable and impact resistant. Our actuators are built to increase your efficiency and profitability. Our actuators have been implemented in many industries including robotics, automotive, packaging, animation, material handling and many other services.
Cylinder Actuator Design
At Pneumatic Cylinders & Couplers, we specialize in all types of cylinder actuators across many different industries and needs. We can offer a cylinder actuator design for your specific needs, or if you already know the specifics of your needs, you can use our online cylinder creator to create the pneumatic actuator and submit it directly to us.
NFPA Actuators
Our cylinder actuator designs start out utilizing the NFPA standards to ensure that our pneumatic actuators will fit with your machine instead of modifying your machine to fit with our actuators. We believe that you shouldn't have to design your machine to fit the actuators. Our actuators are built to directly interchange with ANY NFPA pneumatic actuator that you have in operation. Our standard NFPA actuator construction allows for a wide variety of options that will complement the broad offering of rod and mounting styles.
Give us a call today and let our experts at Pneumatic Cylinders & Couplers help get you set up with Pneumatic Cylinder Actuators.