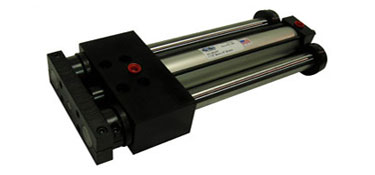 When you can't find the design to fit your application from anyone else, contact us. We manufacture designs that will work best for each individual application.

We offer quick delivery of our pneumatic cylinders and specialty designed pneumatic cylinders. We can have your pneumatic cylinder constructed for your machine or application. Why should you have to adjust your machine for other people's pneumatic cylinder, when we can design it for your application.
Our Steel body pneumatic cylinders are available for applications that require a more durable, impact reistant construction.
High Quality Pneumatic Cylinders
We specialize in Aluminum and stainless steel cylinders and are able to provide cylinder solutions that you need to increase your efficiency and profitability. Our cylinders combine design features that have been proven time and time again along with the finest available materials and superior workmanship. At Pneumatic Cylinders and Couplers, our goal is to develop the products you need, when you need them, with the features that your application requires. Our cylinders are designed and manufactured for many industries including packaging, automotive, animation, robotic, material handling and more.

Pneumatic Cylinder Parts
We offer quick delivery of standard NFPA and specialty designed pneumatic cylinder parts. Why should you have to adjust your machine for other people's pneumatic cylinder parts, when we can make it for your machine. We can also offer stainless steel constructed pneumatic cylinder parts. Please use our contact page or give us a call to find out how our pneumatic cylinder parts can help you.
Give us a call today and let our experts at Pneumatic Cylinders & Couplers help get you set up with high quality pneumatic cylinders.