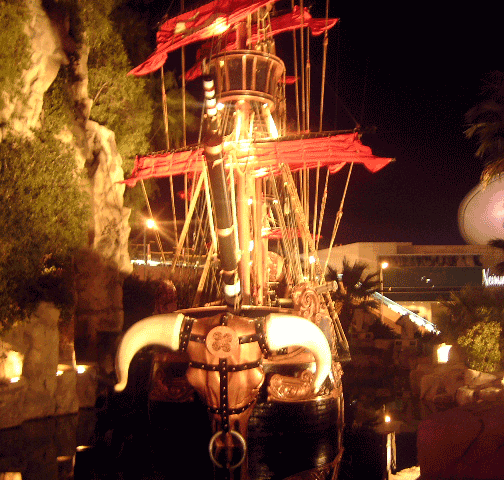 Over 3,500,000 people visit Treasure Island in Las Vegas each year to watch the Sirens of TI show which appears four times nightly in front of the hotel. During the show there is a pirate ship battle with the Sirens. Extensive pyrotechnics and stunts combined with choreography rivaling a Hollywood production should not be missed.
When TI's production department needed an all stainless pneumatic cylinder to replace our competitors leaking cylinder they chose Pneu C & C. A 6"" Bore x 72"" Stroke with a 2-1/2"" diameter piston rod mounted to the pirate ship bow raises it up & down.
Bill Quinn (Technical Director) said ""once a year we perform preventive maintenance on the complete set. We had your cylinder extended for 1-1/2 weeks with the air shut off at the valve and the cylinder didn't drop the bow an inch.""
This quality is how each cylinder is manufactured by Pneu C & C. For packaging equipment, food processing, or any other application including special effects we understand, the show must go on!